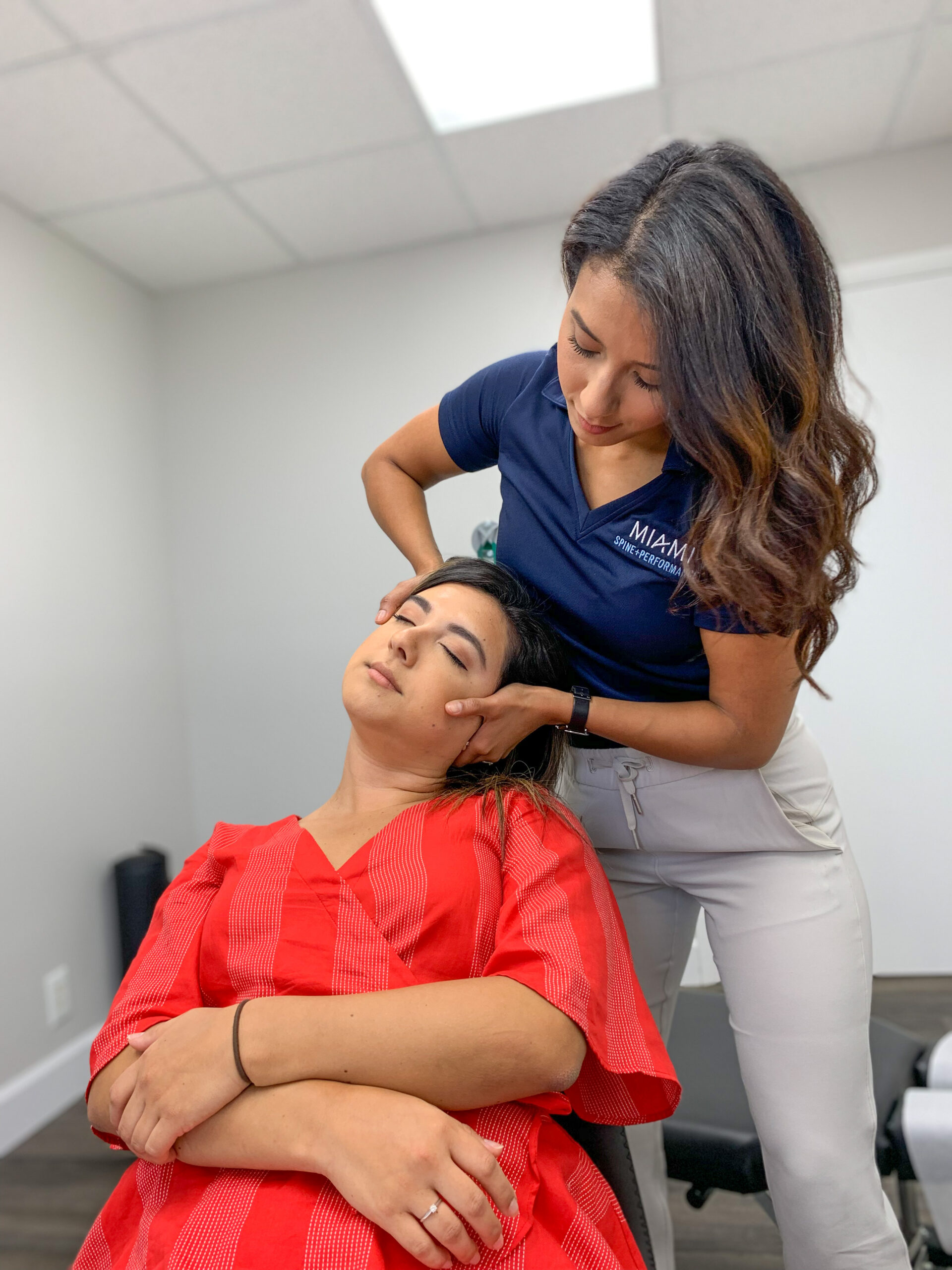 1. What is a Chiropractic Adjustment?
A chiropractic adjustment is a high-velocity, low-amplitude thrust that is performed on spinal or extremity joints that pushes the joint space slightly behind its normal range of motion. The procedure is usually performed hands-on but is also occasionally performed with a tool or a specialized drop table.
2. What Kind of Training do Chiropractors Go through before Adjusting Patients?
Chiropractic School consists of over 4000 hours of training in clinical diagnosis, anatomy, physiology, physical therapy, nutrition, and manual therapy. Chiropractic students spend hundreds of hours in the classroom practicing chiropractor adjustments and many students spend an additional 500-1000 hours perfecting techniques to deliver safe and effective adjustments.
3. Are Chiropractic Adjustments Safe?
Chiropractic Adjustments, when performed by a trained professional are extremely safe but like any manual procedure, there are risks of injury if the chiropractor does not perform their due diligence prior to performing an adjustment. At Miami Spine and Performance, we make sure to always perform a very thorough health history and examination prior to adjusting any patient in our office.
4. Who can perform Adjustments/Manipulation?
Currently, manipulation procedures are performed by chiropractic physicians, osteopaths, and occasionally physical therapists with advanced training. During school, chiropractors are trained in located joint fixations through palpation of the spine and trained in how to manually remove these fixations with adjustments. At this time massage therapists, acupuncturists, personal trainers, and coaches are not licensed to perform manipulations.
5. How do I know if I'm a good candidate for an adjustment?
Some of the conditions that chiropractic adjustments can help with include neck pain, back pain, disc herniations, joint stiffness, headaches, and sciatica. If you are working at a desk throughout the day, a fitness enthusiast, or an athlete, you could most likely benefit from regular chiropractic adjustments!
6. What is the "Cracking" Sound?
Contrary to popular belief, the popping noise that typically accompanies a chiropractic adjustment is not the sounds of "bones moving" but rather small air pockets releasing pressure from the joints. Some adjustments produce more noise than others and this is not necessarily an indication of an effective adjustment
7. Do I need X-rays before an adjustment?
Most of the time we do not require X-rays for patients before they are adjusted. We use motion palpation and functional examination in order to find areas that need chiropractic adjustments. We typically only refer out for X-rays if we suspect a fracture or bone disease.
8. Do Adjustments Hurt?
Chiropractic adjustments are a manual therapy procedure performed by trained doctors in order to improve the joint range of motion and decrease pain. Most joints in the body can benefit from chiropractic adjustments including but not limited to the spinal column, joints of the foot, Sternocalvicular joint, ribs, wrist, and hip capsule.
9. Can I find relief without a Chiropractic Adjustment?
Of Course! While chiropractic adjustments are valuable tools for helping our patients find relief, we often use manual therapy, corrective exercise, and a number of other modalities in the clinic as an adjunct to chiropractic adjustments. Many conditions such as muscle strain/sprains benefit more from manual therapy and rehabilitation than chiropractic adjustments. We are no than happy to use our other tools if you are not comfortable being adjusted.
10. What is the first visit with a chiropractor like?
We cannot speak to any other offices, but at Miami Spine and Performance your first visit always starts with a 60 minutes exam and consultation with your physician, after which the doctor will explain your diagnosis and the best course of action for treatment. Typically on the first visit, after your diagnosis, you will receive your first chiropractic adjustment!
If you are interested in booking a chiropractic appointment with one of our doctors, please click the "Schedule Appointment Now" button below!
Call Us