Upper Back Pain
Hallandale Beach Upper Back Pain Relief
Upper back pain can be very frustrating and can distract you from being productive at work or in the gym. When you are trying to be a high achiever in multiple areas of your life, it is important that you eliminate roadblocks to your success such as nagging backaches and pains.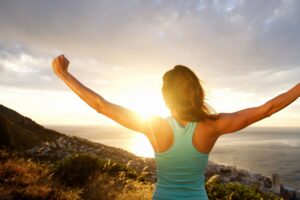 Our approach to your health starts with you and your goals. We will align our modern and innovative approach with your story to get you to where you want to go.
Through an in-depth consultation with your physician, comprehensive movement analysis, and a custom-tailored treatment plan, we will not only manage your pain but make sure that it never comes back.
We want you to leave our clinic feeling better and operating at a higher level physically and mentally than when you came in.
Call Us