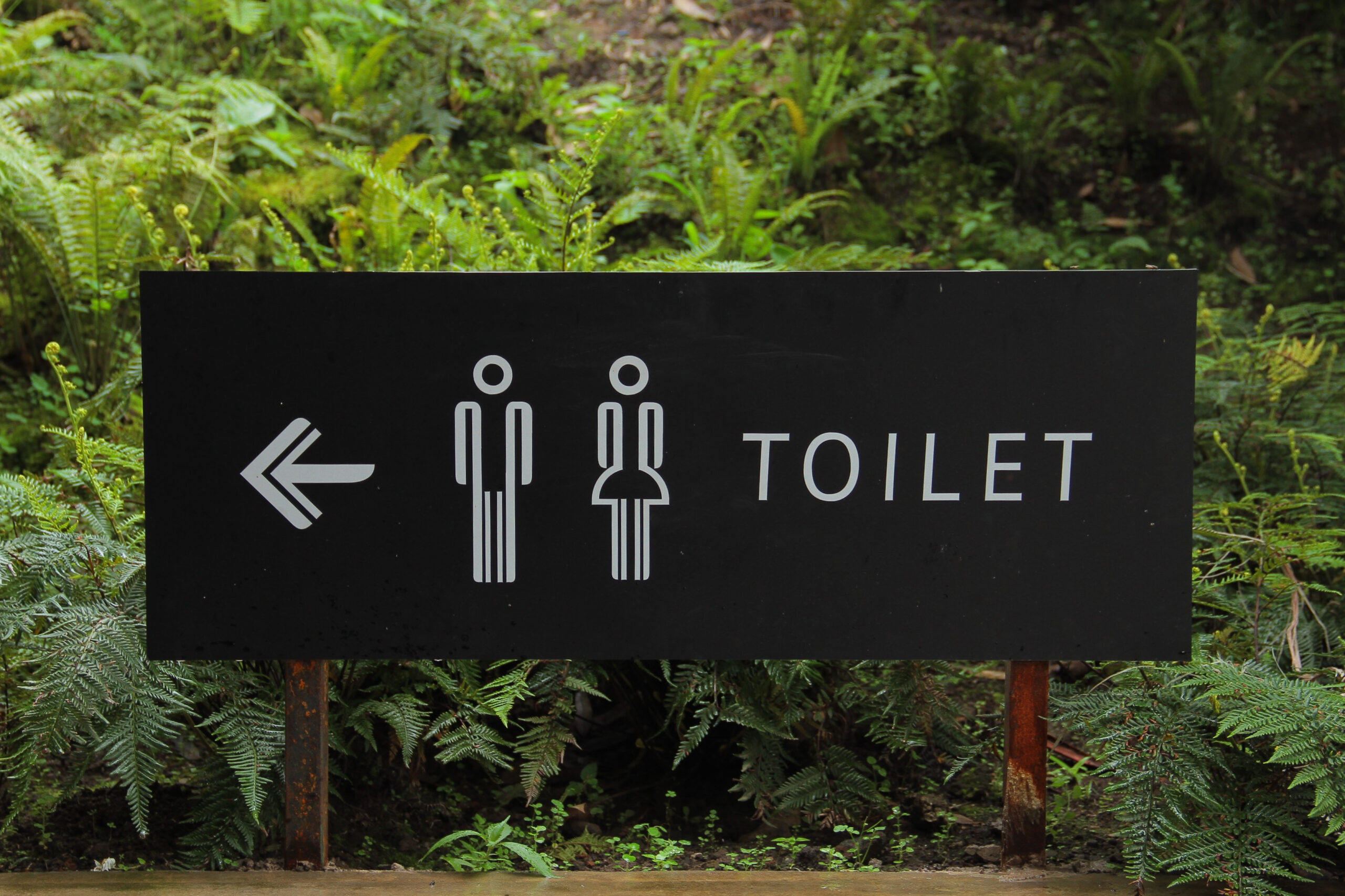 "What does my stool have to do with my health?! "
Patients in my practice are often surprised when I ask about their bowel movements. Let's face it, talking about our pooping habits can be embarrassing. We may feel shy or uncomfortable talking about something so private and as a result, we may choose not to discuss our symptoms with our healthcare provider. Sometimes we may not be aware that our pooping habits are irregular at all. We may be accustomed to bothersome symptoms like gas, bloating, constipation, and accepted them as part of our "norm". Addressing our gastrointestinal (GI) symptoms can have favorable effects on our health. 
Our poop can offer us valuable insight into our health status. It can inform us about the health of our digestion, absorption, inflammation, gut health, brain health, and many other systems in our bodies. The gut is the gateway to our health. It's the home of 80% of your immune system and powerful neurotransmitters are made there as well.1 Trillions of microflora work together to ensure proper digestive function. They aid in the production of essential vitamins such as B vitamins and act as a protective barrier for the immune system. The bacterial balance in our gut also discourages the growth of unfavorable bacterial, parasitic, and/or fungal infections from compromising our gut function. Because our stool is formed in our GI tract we investigate the integrity of our gut to understand it's a contribution to our signs and symptoms. 
The Bristol Stool Chart is otherwise known as the "poop chart" is a very helpful tool used to characterize our stool. This chart was devised by doctors in the Bristol Royal Infirmary in England and it is used by doctors around the world to help characterize different types of stool.  
Type 1–2 indicate constipation
Type 3–4 are ideal stools as they are easier to pass
Type 5–7 may indicate diarrhea and urgency.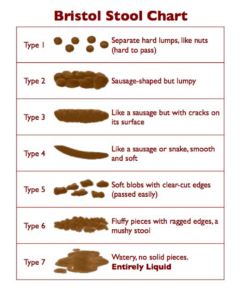 Every person will have different bowel habits, but there are a few important characteristics to consider when discussing our stool. Ideally, poop should be soft, well-formed, and easily passed within a few minutes of sitting down on the toilet. The bowel movement should pass without pain or straining, and you should experience complete emptying of the bowels.
The following situations may suggest that it's time to get your poop checked:
You're not pooping every day or not pooping enough. 

You see undigested foods in your stool except for some fibrous foods like beans, corn, grains, such as quinoa, peas, seeds, sunflower seeds, flax seeds, sesame seeds, or skins of vegetables, such as bell peppers or tomatoes.

You're exhibiting some other type of digestive discomforts such as consistently loose bowel movements, stomach cramping, bloating, gas, indigestion, and hemorrhoids.

You've been diagnosed with an autoimmune condition. Scientific evidence shows that imbalances in our gastrointestinal bacteria are related to inflammation and autoimmune conditions

.

2

Gut imbalances can also present as chronic fatigue, brain fog, skin-related symptoms, and other symptoms.

3
Testing our poop can give us valuable information about our symptoms. Stool testing can help you and your doctor identify the types of bacteria that live in your GI and any potential bacterial, yeast or parasitic infections in the gut. A comprehensive stool test also looks at how well you break your food down into fiber, screens your immune system, determines your level of digestive enzymes, and how well you are digesting and absorbing your fats.
I want to encourage you to speak to your healthcare provider about your bowel habits and gut health. Get comfortable sharing information about your poop and don't allow embarrassment to discourage you! At Miami Spine + Performance we offer comprehensive stool testing via Doctor's Data Lab, to understand your unique digestive system. If you are interested in learning more about stool testing, please give us a call.
*If you're getting gut symptoms regularly and experiencing any of the following symptoms, make sure to see your doctor immediately: unexplained weight loss, changes in bowel habits, such as loss of bowel control, persistent diarrhea, persistent constipation, blood in the stool.