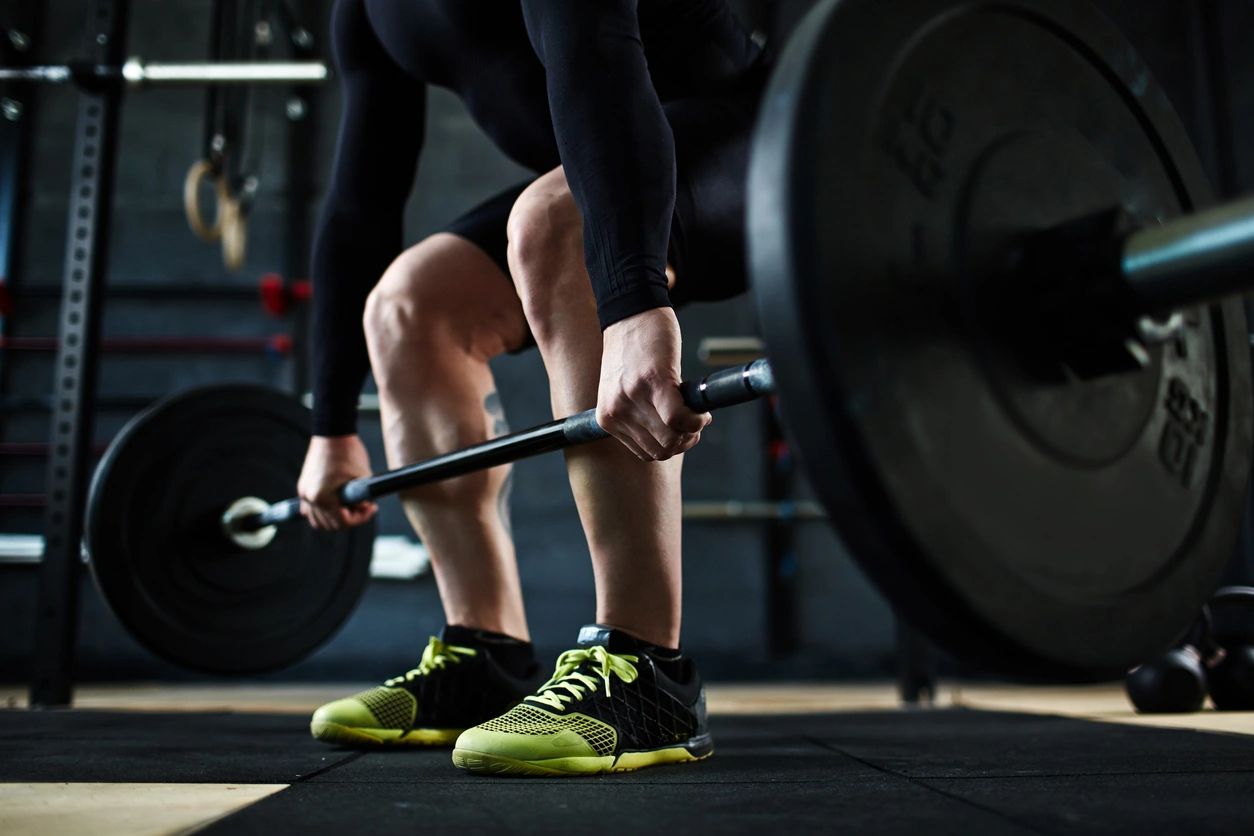 Over the last ten years, CrossFit and functional group exercise have exploded onto the fitness scene, particularly in South Florida. It is difficult to drive more than one block through Hallandale Beach or Aventura without seeing a CrossFit box, boot camp, or other group fitness gym setting.
Not only do individuals enjoy the high-intensity nature of the classes themselves, but also the challenge of learning and applying new movements in the gym.
Performing challenging movements at high speed or intensity can be an excellent way to get into great shape but can also put you at risk for a sports injury if you are not taking the right steps in and out of the gym to keep yourself healthy.
In the steps below, we are going to walk you through 5 ways to make sure you stay healthy in the gym but also improving your fitness and maximizing your performance on a regular basis!
1. Find the "hardest thing you can do well"
Every individual that has stepped foot in a CrossFit or functional fitness gym for the first time looks around and may feel intimidated by the individuals around them performing movements they've never seen, with weights they've never touched at speeds they don't think possible.
Prior to joining a CrossFit box, most individuals have not performed a single barbell snatch, let alone. 30 snatches at 135 pounds consecutively for time.
To start your CrossFit journey, the first principle you must become comfortable with for long-term success is the concept of "scaling" or modifying a workout in a way that meets your current fitness, strength, and skill level.
CrossFit workouts were originally written to be standardized so that one individual could measure his or her success against other competitors across the country. Over time, however, to accommodate individuals of skill levels and different backgrounds, the concept of "scaling" was introduced to keep members safe while still providing them with the appropriate fitness stimulus.
When it comes to making significant gains in fitness over the long term, injury prevention and incremental fitness gains are key. Find the hardest movements and workouts that you can complete with sound technique and train them with intensity regularly.
2. Be sure that your body is prepared for the task
Taking on a new workout regimen can be challenging and intimidating but ultimately very rewarding.
The human body is an incredible organism capable of tremendous physical capacity, and that capacity should be challenged regularly. It is critical that before partaking in new forms of exercise, you take the time to be sure that your body is ready to handle the demands you are about the place on it.
Every new task you ask your body to perform in the gym requires a certain level of physical capacity for the execution of the movement to be safe and efficient. Often, individuals will jump into a new exercise regimen early in the year only to stop in the first month due to injury or overtraining.
Before partaking in a new physical exercise regiment, get a thorough assessment from a movement educated physician or sports-based chiropractor that can help identify deficiencies early and give you strategies to prevent injury as you embark on your fitness journey.
Even if you don't feel any pain at the moment, getting a "movement-based" physical exam from a sports-based chiropractor and checking to make sure that all of your joints are moving adequately can pay huge dividends in the long run of injury prevention and help set a path of success for you during your journey towards health and fitness.
3. Train to improve your joints capacity
When most individuals think about training physical capacity, the phrases that generally come to mind are "endurance," "strength," "skill," etc. Most individuals neglect to actually take time to train the capacity of their joints.
For example, to perform a technical and efficient snatch, you must have adequate ankle dorsiflexion, hip flexion, and thoracic extension, shoulder flexion, and wrist extension.
Often athletes use the movement itself to train capacity, i.e., snatching to improve mobility. This is a misconception in how the body adapts.
First, the proper environment in your body must be established via the joint range of motion and proper muscle activation, and the exercise (in this case, the barbell snatch) is simply the expression of that physical capacity.
Not only does improving the physical capacity of the joints decrease the chance of shoulder injuries, disc herniations, and other sports injuries but also allows you to efficiently train the capacity of your skill and fitness.
If, for example, you do not have the necessary prerequisites in upper body mobility to perform a proper handstand, you will struggle immensely with performed handstand pushups for repetition and for time.
How do you go about preparing your joints for exercise?
It all starts with a thorough assessment! Miami Spine and Performance is one of the few chiropractic clinics in Hallandale Beach trained in Functional Range Conditioning (FRC), which is a system that uses a specific joint assessment to design a corrective exercise system specifically tailored to your body.
If you are interested in receiving a full-body joint-by-joint assessment and an individualized corrective program, click below!
[/vc_column_text]
schedule appointment nowschedule appointment now
4. Use diet and hydration to gain an edge
 Injury prevention is not a one-dimensional process; there are several factors even unrelated to the physical capacity that can improve your body's ability to adapt to exercise safely. Two of which are hydration and nutrition.
Hydration
It is no secret that South Florida can be very humid during certain times of the year, which can put you at risk for dehydration even if you aren't visibly sweating.
Because our muscles are nearly 70% made up of water and most of our body's metabolic processes require adequate hydration, if you are not keeping up with regular water consumption, as well as electrolytes, you may be putting yourself at risk for dehydration, cramping or predispose yourself to a muscle strain during activity.
Nutrition
In addition to hydration, nutrition can play a crucial role in how your body recovers and adapts to training. There are a lot of excellent resources for general nutritional recommendations as far as good sources of proteins, vegetables, fruits, and fats to help your body perform optimally.
If you are looking to take your training to the next level, we highly recommend you see a physician specializing in nutrition that can create a custom-tailored program based on your medical history, training schedule, and blood chemistry. At Miami Spine and Performance, we offer Functional Medicine and nutritional consultations for athletes and individuals looking to optimize their health and improve performance for the gym
5. Take time to deload regularly
The last factor in managing your training load, staying injury-free, and performing at a high level is taking regular deloads in training to allow your body to recover.
Every 6-8 weeks, it is recommended you take one week to reduce the intensity and volume of exercise by at least 50% and take advantage of recovery modalities in your community. One of the most beneficial ways to recover properly during hard training and your deload is to regularly visit your Hallandale beach chiropractor at Miami Spine and Performance.
Some examples of recovery modalities utilized at our practice:
Active Release Technique
Fascial Stretch Therapy
Instrument Assisted Soft Tissue
Normatec Compression
Compex Recovery System
Dry Needling
Blending chiropractic manipulation with manual therapy and specific rehabilitation exercises can help decompress your joints from hard training, restore your muscles to proper function, and address any nagging injuries you may be experiencing. If you are just starting your fitness journey or are looking to stay injury-free during your training please give us a call or book online for a comprehensive assessment
If you are currently participating in crossfit workouts and are currently injuried or would like to prevent future injuries and optimize performance, please give us a call or book online below!
Call Us