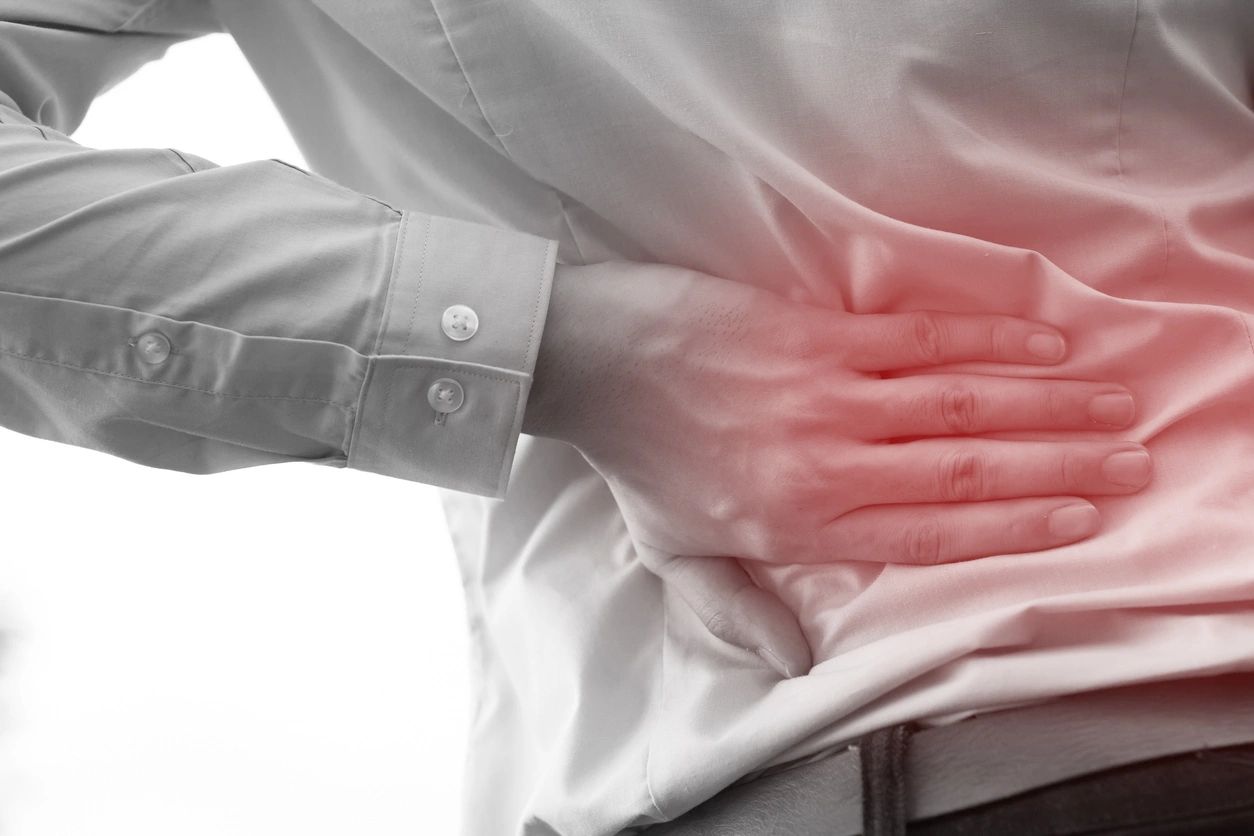 Is Lower Back pain an epidemic?
Lower Back pain is one of the most common reasons an individual visits a doctors office. Over 80% of Americans suffer from lower back pain at some point in their life, and 50% of these individuals have multiple occurrences within 1 year's time of their first episode. Many companies, large and small are seeing increases in medical cost as it related to back pain as well as a greater number of disability claims. These increase in costs and disability are driven by poor diagnostics, over-utilization of procedures, rising costs of invasive procedures/medications, increased length of disability claims and high recurrence of injury. Current research in the field of orthopedic spine pain indicates that the following factors result in increased disability during the course of treatment for the presenting complaint: early MRI, multiple MD providers, more than 5 MD visits, specialist consultations, early use of narcotics. Conservative care has been shown to be highly effective in many cases as a first line of strategy to avoid the stress and pitfalls of invasive therapy.
What can cause lower back pain?
There are a number of sources of lower back pain and even more predisposing factors that make lower back pain a challenging puzzle and ultimately an epidemic.  Lower back pain can be caused by a seemingly harmless activity such as sitting in a poor posture to more serious conditions involving internal organs referring pain to the low back. The wide range of conditions responsible for lower back pain is why it is very important to get a thorough assessment once you start to feel symptoms.
Specific Lower Back Conditions
Degenerative Disc Disease: DDD is a commonly diagnosed condition associated with the normal aging process of the spine. When you are younger, your spinal discs function as the perfect shock absorbers, but as you get older the disc(s) slowly loses hydration and the space between vertebrae decreasesBecause degeneration is a normal part of aging, not every individual with degeneration will experience pain, so if you are experiencing lower back pain and have been told you have "DDD", be sure to see a clinician that performs a thorough movement assessment.  
Disc Herniation: Disc herniations are one of the most frequently diagnosed conditions of the spine but unfortunately because diagnostics are heavily reliant on imaging (MRI primarily), disc herniation can be mis-diagnosed as the pain generator or even operated on inappropriately due to a lack of understanding of the source of pain thus a thorough movement assessment is needed to compliment and confirm imaging findings. A disc herniation occurs when the disc material called "nucleus pulposus" leaves the outer casing called the "annulus fibrosus". The severity of a herniation can range anywhere from a minor bulge (nucleus still within the annulus) to a disc sequestration in which the discal material is displaced into the spinal canal. A more severe disc herniation will produce symptoms into the leg and can potentially cause neurological deficit (weakness, numbness, tingling).
Lumbar Stenosis: Similar to degenerative disc disease, lumbar stenosis is often found in individuals over the age of 60. An individual with stenosis will prefer a bent-over posture and will generally feel discomfort walking around and standing for too long. Also, an individual with stenosis may not only feel symptoms in the lower back but down the leg as well. Physiologically, the stenosis is narrowing of the spinal canal itself that can be caused by bone spurs, hardening on the disc and herniation into the canal, spondylolisthesis (vertebra slips forward onto the bone below it) and a number of other space occupying lesions.
Facet Syndrome: Facet joint syndrome is a painful condition of the spine involving degenerative arthritis of the joints that connect the lateral ends of the vertebrae that ultimately results in poor movement and inflammation in the area leading to pain. Facet syndrome can also come as a result of aging, but staying active, maintaining good spinal mobility and performing strength training for the core can help prevent and/or mitigate symptoms of spinal discomfort. Inflammation of the facet joint itself can result in muscle spasm as well as referred pain into the lower back, buttock and lateral hip. An X-ray can help point out areas of degeneration but does not necessarily correlate to the cause of symptoms for this reason it is critical that an appropriate orthopedic and neurological exam follow an X-ray for the diagnosis of a facet issue.
How do we treat lower back pain?
The treatment for lower back pain is largely dependent upon dependent upon the findings of the orthopedic and neurological exam. If you are experiencing a neurological deficit (weakness, numbness, tingling) or pain that does not change with position, it is likely you may benefit from a referral to a pain medicine specialist or orthopedic doctor. If the pain is above the knee and intermittent (comes and goes with specific positions), it is more likely that your condition can be resolved with conservative therapy which may include chiropractic manipulation, soft tissue therapy and therapeutic exercise. The specific "diagnosis" must be supplemented with a functional diagnosis that includes a thorough history, palpation as well as a movement exam. X-ray and/or MRI imaging does not provide your healthcare provider with sufficient information to construct a treatment plan designed to reduce pain and improve function long term.
What are a few ways you can prevent future occurrences of lower back pain?
A few of the predisposing factors for lower back pain include being overweight, smoking, being physically inactive, poor posture, aberrant breathing, limited motion in the upper back and restricted hip range of motion. 
Breathing is one of the most overlooked aspects of spinal stability and decompression. Due to aesthetics and stress, individuals generally with through their chest and use the superficial musculature of their neck (scalenes, SCM, Upper trapezius, pec minor) to create a forceful inhale.

Posture can be a critical piece of the puzzle when it comes to preventing lower back pain. The lumbar spine