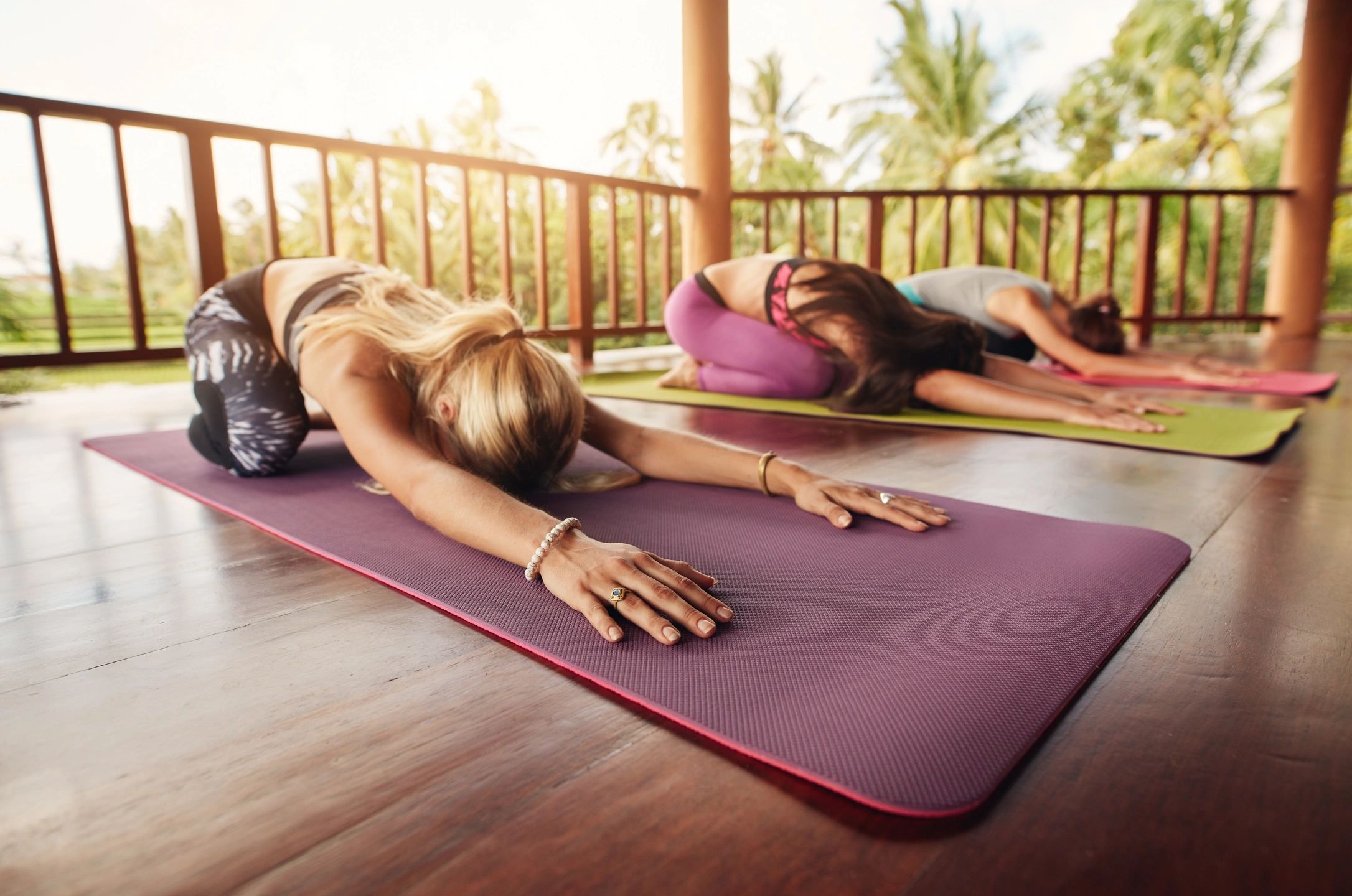 Why Focus on mobility training now?
We are currently in a state of affairs in which most individuals are working from home and exercising at home. Many commercial gyms have closed down and individuals are looking for ways to stay active during this time. While home exercise programs involving bodyweight exercises are a great option for maintaining health and in some cases, sanity, this experience we are all going through is an excellent opportunity for us to work on some of the mobility deficits we've all been neglecting during our busy work, social and training lives.
One of the principles that we are always reinforcing with our patients is to regularly train their mobility just as they train for strength, skill and cardiovascular health depending upon their goals. Simply warming up before activity and occasionally stretching will not result in long term gains to your range of motion and functional control of that range. Additionally, mobility training does not require any equipment and can be performed from any location including your home or outside. Regular Mobility training can prevent conditions such as lower back stiffness, shoulder pain, and hip arthritis.
What causes a limitation in mobility?
Mobility can be defined as the ability of an individual to control soft tissues at their end range of motion. This is contrasted to flexibility, which is the ability to passively stretch muscular, tendonous and ligamentous tissues beyond its resting length. Flexibility is, therefore, a prerequisite for mobility, and mobility is a prerequisite for efficient movement.
Stretching, yoga, pilates and other forms of flexibility training provide a lot of value both physically and psychologically to their practitioners, however training mobility is a specific form of training and needs to be treated as such. Static stretching and spending extended periods in specific positions have been shown to improve flexibility and tissue elasticity over time but do not necessarily result in improved functional mobility that will carry over to activities of daily living and athletic pursuits.
The first step in performing at-home mobility training is to break down mobility into 3 groups: upper body, spine and lower body. 
Upper body mobility includes shoulder, elbow, and wrist. 
Spine mobility includes cervical (neck), thoracic (middle back), and lumbar spine (lower back). 
Lower body mobility includes hip, knee, and ankle.
There are going to be areas in your joints that you feel are particularly limited, we advise that you spend some time in each of these 9 key body areas while increasing your focus to the joint(s) that feel particularly limited. After performing your "Controlled Articular Rotations", also known as CARS, you will have a much better sense of which particularly joints may require more specific mobility training. 
The first component of mobility training we like to address is using CARS to both assess, warm-up, and train the joint. In our office, we use these exercises as one of the key indicators for overall joint function because they demonstrate all the movements of the joint as well as transitions between movements. For ball-in-socket joints such as the shoulder and hip, we will utilize full joint CARs as well as capsular CARS (movements that target the tough outer sheath that encloses the joint). For the spine, we will be using segmental motion as well as rotation motion for the cervical and thoracic spine.
For "Controlled Articular Rotations" to be effective, the technique of the movement must be the number one priority. The movements are very simple but the true benefit is hidden within the fine details of the movement. Every joint in your body, not being moved through the joint rotation, should be kept still and slightly contracted to isolate the joint being trained. The idea is to move only the joint being worked and not any of the surrounding joints. 
Controlled Articular rotations increase mechanoreceptor activity in the joints, which is how the nervous system collects information about the environment which sends signals to the joint indicating that it is safe to move. By regularly moving the joint through a full range of motion your body will lift any "neurological restriction" brought on by poor posture or lack of movement. There is also evidence to support that muscle spasm and stiffness around the joint, designed for protection, will also be lessened by regular joint movement.
If you are planning on performing an at-home workout using bodyweight, bands, kettlebells, dumbbells or other equipment you have around the house, you can perform each of the CARs variations below for 5 repetitions to warm your body up and prepare yourself for your workout. Additionally, at the end of your training, you can perform each of these for 3 repetitions to ensure that you have maintained a full range of motion throughout your exercises program and your joints will be ready for activity the rest of the day.
Another benefit of using an active exercise such as "CARs" as a warm-up/ cooldown is that this movement will increase the total volume of your workout and ultimately increase the total caloric expenditure. If you are low on equipment at home, controlled articular rotations with added resistance, range of motion or active blocking can be used as a workout in themselves. At our clinic, we regularly use ankle and wrist weights to increase the difficulty, as well as yoga blocks to keep the range of motion strict and place more emphasis on the joint you are intending to work.
Below we have attached videos of "Controlled Articular Rotations" for a few of the major body areas. Keep in mind while you are training your mobility using these movements that there are unlimited variations such as partial CARs, half CARs, and many more.
We are also uploading home mobility workouts on our Instagram as well as our youtube channel. Utilize the principles discussed in the article as well as the videos and get creative with your mobility training!